I've moved forward a bit with Betis and have just started my third season. I just wanted to do a wee update on how things are progressing with the team and building the club up by making small improvements. I also plan to take a look at my transfer business and how the team has changed since I started.
Performance
Managers get judged on results and results have been surprisingly good. In my two completed seasons, I've finished 3rd and 4th in La Liga. Astonishingly, in the first season we ended up with 91 points, only one point behind second place Barcelona but fourteen behind Real Madrid. Better than that though, we were nineteen points ahead of Sevilla. An outstanding first season. In year two, we had a few more ups and downs, but again secured Champions League football ahead of Atletico Madrid with an eight point margin.
Our goals were to achieve Europa League Qualification in both seasons and I am delighted to smash that one. We picked up some great results in those first two seasons, so it was well earned.
I've not been concentrating on Cup football that much at this point, so we've gone out at early stages in both years. We got knocked out of the Copa del Rey by Sevilla this season in the fourth round.
It was Betis' first Champions League season since 2005. We weren't given an easy go of it either, drawn with Arsenal, Lazio and Lyon in Group D. We were never going to get out of that group, but we gave it a good try, beating Arsenal 2-0 at home and drawing 2-2 with Lyon in France. This year we got another tough group, Borussia Dortmund, PSG and Zenit. We missed out qualifying for the knockout rounds by a point. We beat Dortmund 4-1 in Germany and 3-0 at home, got nothing from either PSG game and beat Zenit 3-0 at home. We came third in the group which put us into the Europa League.
So overall, we've exceeded what I expected from Betis. We just have to maintain this for a couple of years so we can attract more quality and revenue. I'm obviously aiming to qualify for the Champions League, but I'm trying to play it cool with the board and I'm tempering their expectations.
Reshaping the Squad
I've been through a number of transfer windows now so I've been slowly tuning it and improving it. I mentioned my transfer plans in my previous blog post about recruitment, so check that out if you haven't done so.
We look a lot more like my sort of team now. Until now (Feb 22) I've sold off 30 players for a total of €267m and brought in 17 players for €118m. I've been lucky with a couple of transfers… some might call them gifts, but I've yet to invest a large portion of that cash. We have €83m in the transfer kitty and €249k p/w of wage budget remaining.
Some players have joined and then left already. It seems a bit crazy, but for the first few seasons, it can be one step forward and two steps back with player. We sign a great player and when he does well, he gets picked off by a bigger club. Betis aren't in a position to turn big transfers down, so I take the cash. With transfer clauses as they are in Spain, sometimes I don't have a choice in matters.
There has been a few signings that really stand out as being good value.
I signed Exequiel Palacios from River Plate in July 2020 for €6m and I've been in love ever since. I thought he looked great (this image is of him in 2022) when he joined and he's developed well. His passing has been excellent. This year has seen him become a very influential player for us. Sadly, he seems to have outgrown the club already. He's asked to leave this year, which is gutting, but that happens. He might change his mind yet, but it looks unlikely.
He's a brilliant DLP so it will be hard to find a player that could directly replace his level of ability for a good price. I spent a lot of time looking at the River squad after the Libertadores final as I really loved how that team played, there was a lot of great talent on show and I wanted a piece of that.
Signing Pietro Pellegri for €1.6m might just qualify as one of my best ever FM bargains. He joined Monaco during the 2017/18 season for €25m. I feel like I've robbed them. He has had a great season so far, scoring 9 goals, with over half of his appearances coming from the bench. He's reasonably tall and athletic, so a different kind of striker than I usually go for. I can see a good bit of development in him yet. I really like him, but I'm not sure if he'll make it to being my first choice striker in the long term. I can see me wanting to keep him at the club for a long time though.
Watch me sell him next summer!
Gabigol for Free is definitely a bit of a mad signing really, but it's a brilliant transfer. I had him on my shortlist from the start of the save. Another player I really enjoyed watching in the Libertadores final. Frustrating for large spells, scored the two goals that won the game and then got a red card for mocking the referee. What a character!
I think I've watched Gabigol on every version of FM for the past five or so years. I don't think I've ever signed him in a long term save. He's been playing on the right hand side, mainly as an Inside Forward but occasionally as an Inverted Winger. He's been a bit up and down, but I'm hoping he'll settle properly for the second half of the season(he has). I'm willing to fix things to get performances out of him. That's been my struggle so far.
To give you an idea of how much the squad has changed, here's how it looks in February 2022.
Club
Outside of the squad, I've been asking the board to improve everything I can at every opportunity. So far, they've been quite obliging. Upgrade youth recruitment please Mr Chairman… oh and Junior Coaching… and Data Analysis facilities.
But for some odd reason, they are totally unwilling to upgrade the first team training facilities. I don't really understand it. I'll keep asking and hopefully they'll come round.
At present I have four months left on my contract. I'm trying to weigh up if I should ask for a new contract or hope they offer me one. I'll leave it until April and see if that just happens. I want to stay, I just hate having to ask to get a new contract.
Financially, we're very strong. I'd be lying if I said it was for any other reason than selling the players that we did. We've made a transfer profit every year, which is always the goal. Champions League football has undoubtedly brought in more fans to the stadium as well the prize money, sponsorship improvements, TV revenue and merchandising sales. We've not raked in all of our prize money for this season, but we're already running close to last seasons totals.
Tactics
It always takes me a few seasons to get a feel of the match engine and figure out what I want to achieve with my tactics. I can openly admit that for the first while, I change my setup far too often. So far in this save I've used 4411, 442, 4141, 433, 4231DM and 4231. It has been a nightmare at times. I can sometimes be too reactionary after a poor performance and end up forgetting about the 10 games prior where everything was actually going well. I'm confident I won't be the only person who can be like this.
So why am I changing it when it's going well?
I just wanna try things out. It can be at the cost of the team at times, but it's certainly interesting trying to change your setup for one off games. I've had mixed results, but on a few occasions, it has come off well. In matches against Real Madrid and Barca, I've had to defend as I cannot compete with their team. We had to be smarter. Sometimes it has worked (3-1 win over Real Madrid) and other games it hasn't gone well at all (5-0 defeat to Real Socieded), so there's a middle ground to be found.
At present, I'm still searching for that middle ground. This is what I'm going with at the moment and we seem to be doing alright with it.
I don't think it's a long term tactic, but there are some very pleasing elements to it. Some of the link up between the front four can be lovely at times. We're creating a number of chances and Fekir has been a creative influence as well as a goal machine. Lincoln is new in the door, so I'm trying a few things out with him just now.
What I can say is that the Match Engine isn't as terrible as I've seen folk complaining about. It's certainly workable, not perfect, but you can get some good results with it. You can enjoy a couple of my nicer goals here.
Alphonso Davies is in on loan and he's been a great signing.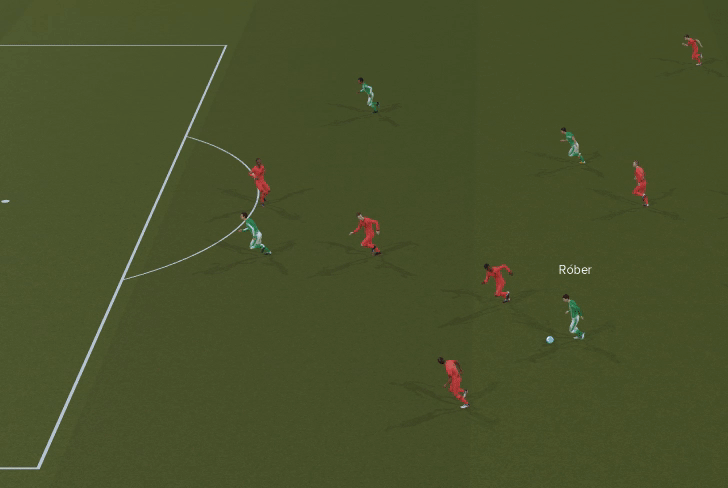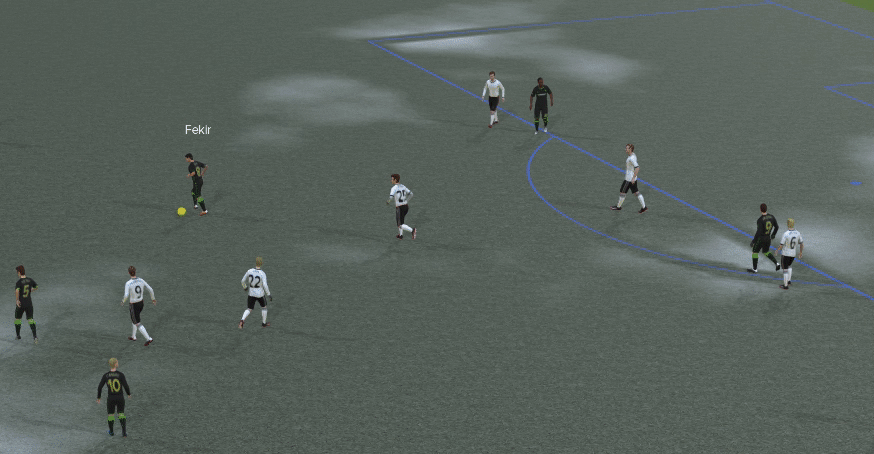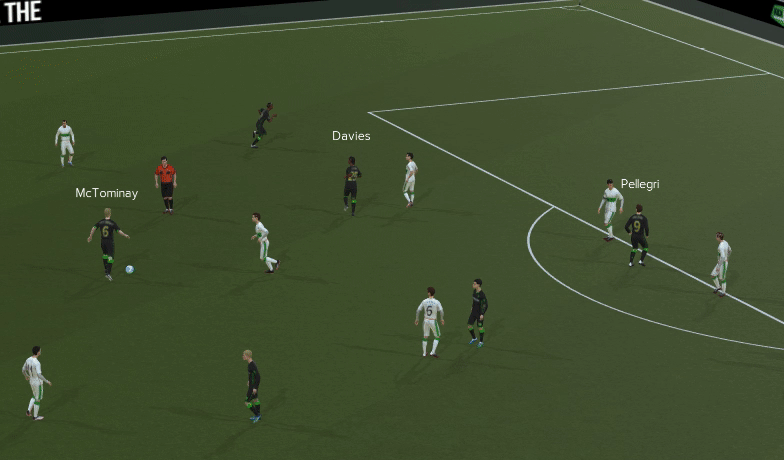 And Finally…
It's not really in my plans to do yearly updates for my save on FM20. I think that's what has put me off in previous years as it seems like a lot of commitment, which I can't really seem to keep to. I've enjoyed looking at certain parts of my save so far and I think it has gone down quite well. I've got a few posts planned but I need to get a little bit further into my save to get to them.
I'm really enjoying playing with Betis so far. I'm hoping to try and grab a trophy in the next couple of years, so here's hoping the board get a move on and offer me that new contract!
Q&A
No mention of Fekir, why?
Fekir has been sensational for me. I'm shocked that I've not had a single bid for him. A+ player, would manage again! Mainly been used as an AM/S with no instructions, he's great.
You signed Gabigol, been looking at the wonderkid lists?
Yes. But not really. I like looking at the players the scouts have recommended to me.
How's the DoF doing?
Great! No disasters, he's only missed on signing, I can't even recall who it was, but I'm ok that we missed out in the end (I think?)
Any plans to talk about your training?
Not just yet, but I want to do that.
Moneyball!
I actually watched it on Saturday night, it was alright.